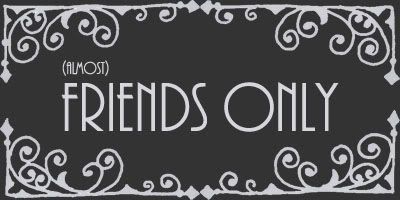 This LJ is semi-friends only.
I'd be really glad if when you friend me you commented to let me know who you are and why did you friend me ♥.
Most of my posts recently are translations of Jwebs by Tamamori Yuta, Yara Tomoyuki, other Kisumai or Yaracchi related stuff, and song lyrics.
The other entries are mainly locked and are mostly about Kis-My-Ft2, AKB48 and other things relevant to my interests (see
my profile page
~ ♥).
I DO NOT LIKE ARASHI. I DO NOT LIKE K-POP. I will be more inclined to add you back if you're over 20 and are not the biggest fan of the two aforementioned things. XD;